Malta UNESCO Youth Association is looking for 3 participants to participate in a training course in Estonia about Entrepreneurship.

Training Course - "Young Entrepreneurs in Action: Discovering Means of Beating Unemployment"

1-7 July, 2013, Valkla Beach, Estonia

Project "Young Entrepreneurs in Action: Discovering Means of Beating Unemployment" is a 7 day training course for youth workers and youth leaders. The main aim of the project is to introduce youth entrepreneurship as a tool of fighting youth unemployment. During the training people who work directly with young people (who are either current of future job-

seekers) will learn how to introduce the idea of entrepreneurship to young people, how to motivate them to be pro-active and how to support them during the process of applying

entrepreneurial approach into career development. The project is organized and executed in Valkla Rand, Estonia with 27 participants from Cyprus, Estonia, Italy, Latvia, Lithuania,

Malta, Poland, Romania and Turkey.

Objectives of the training course are:

Raise the awareness of youth entrepreneurship as a career option

Introduce tools of promoting entrepreneurial attitude among youngsters

Raise motivation of youth workers to promote entrepreneurial attitude among youth to get involved in entrepreneurship

Promote socially responsible entrepreneurship

Get an overview of entrepreneurship opportunities in different European countries

Introduce Youth in Action Programme as a possible tool for developing entrepreneurial attitude and skills

Time/Duration/Place:

Arrival: 1 July 2013

Departure: 7 July 2013

Duration: 7 days

Valkla Rand, Estonia (http://www.valklarand.ee/index.php/page,pictures)

Participation Fee: 20EUR to be paid on the spot in Estonia

Resort Valkla Rand is located on the most spectacular shore of Kolga Bay – Valkla beach. Scenic nature and modern interior design make the resort a really comfortable and cosy place to relax at any time of the year.

How to apply:

Send the below application form to birgit@muya.info by the 5th of May, 2013

Application form:
Powered by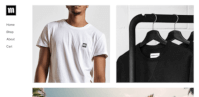 Create your own unique website with customizable templates.