MUYA works in the field of developing culture, education, science and communication and spreading the ideas of UNESCO
among youth and grown up population in Malta and internationally through organisation of programs and projects including:
training courses

seminars

exchanges
on a national and international level and through the publishing of diverse literature.

The objectives of the Association are the following:

to develop UNESCO priorities in the fields of education, science, culture and communication
spreading the ideas and priorities of UNESCO among youth and general public locally, regionally and internationally;
unite representatives of different social, age and ethnic groups for following the ideas of humanism tolerance and non-discrimination;
publishing and distribution of diverse literature of scientific, cultural and didactic character;
organisation of didactic courses and camps;
organisation of and participation in educational, cultural, social and professional international exchanges, seminars and conferences
creation of thematic libraries, student and youth organisations in line with the priorities outlined in this statute;
development of scientific, cultural and didactic values through the organisation of conferences, exhibitions, seminars and other events;
formation and development of the standards of culture and behavior;
to promote accessibility of the youth population to education and active participation in society.
Powered by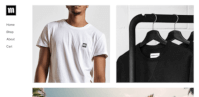 Create your own unique website with customizable templates.