Malta UNESCO Youth Association is looking for 2 participants who are willing to share and improve their skills and competences about communication and youth information best practices. The Seminar will be held in Milan, Italy from the 20th till the 26th June, 2013.

The content of the seminar shall be focusing on fostering participants' communication skills, particularly in:

promoting the organizations' activities;
improving communication skills and projects visibility;
share best practices in communication strategies and results dissemination;
increase projects impact and multiplier effects.




Conditions

The following conditions apply to participation in this seminar;

A 70% refund of travel expenses
Accommodation and Food are covered by the host organisation
A participation fee of EUR 30 to the host organisation and an administration fee of EUR 10 to Malta UNESCO Youth Association apply




How to apply;

Fill in the application found at the link below till the 'Motivation & Experience' section and send it by email to sarah@muya.info by the 26th of May, 2013.

Participants form:
Powered by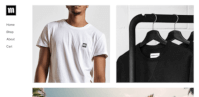 Create your own unique website with customizable templates.